Investing in Education 
The Newark Campus Development Fund (NCDF) is a perpetual, locally controlled source of funding whose mission is to support The Ohio State University at Newark and Central Ohio Technical College by funding scholarships, grants, innovative projects, and capital improvements that are not provided for by any other state resource.
---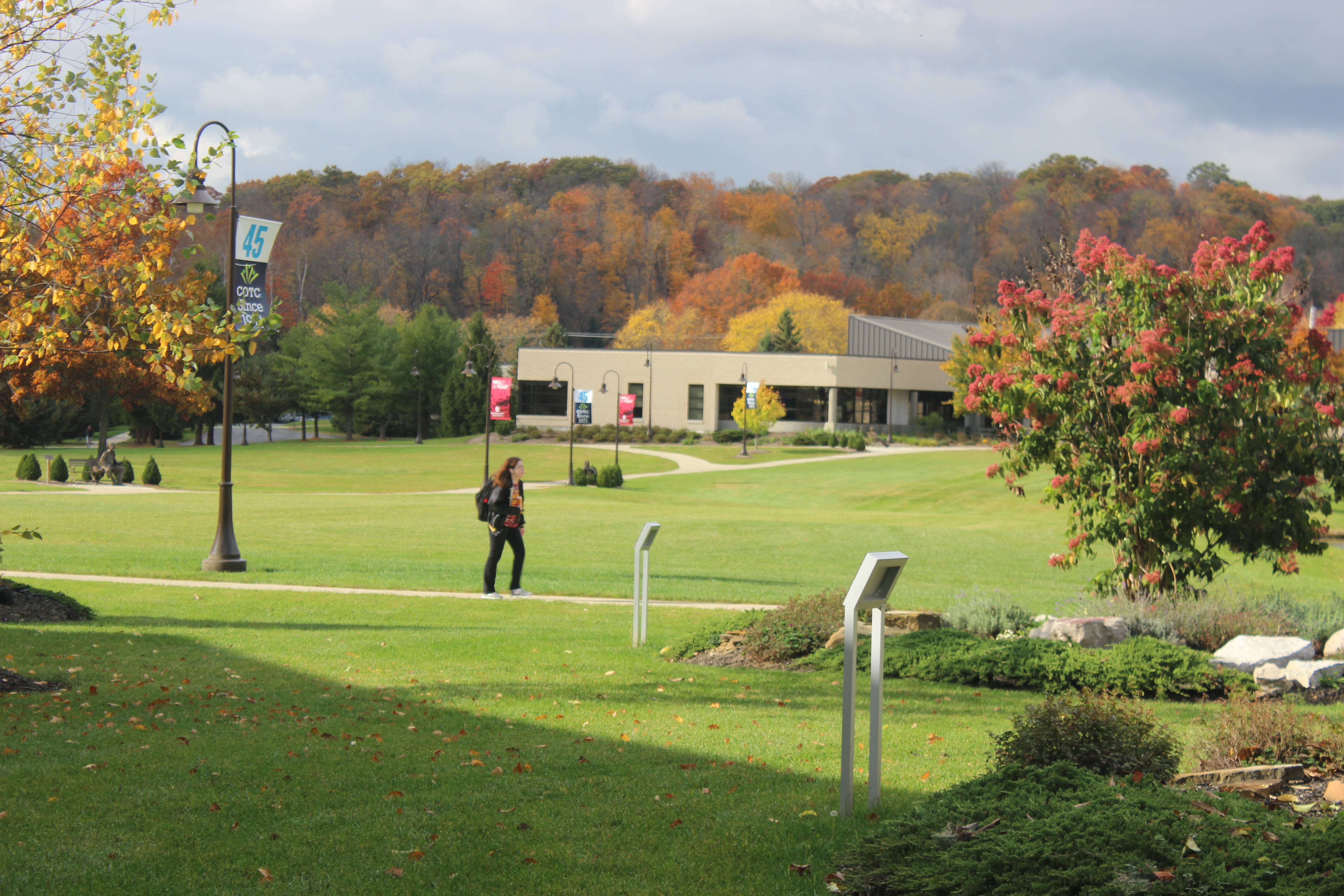 News & Notes
Independence Day Celebration
It's time for the annual Independence Day Celebration!  This year's concert and fireworks display will be held July 3rd, on the campus of The Ohio State University and Central Ohio Technical College.  Approximately 25,000 Licking County children and families attend this exciting and free event each year.  Concessions open at 6 pm while the Sticks and Stones take the stage at 6:30 pm.  Fireworks will begin at dusk.  This annual event that has become the tradition of so many is generously funded by the Reese Family Foundation, The Ohio State University at Newark, and Central Ohio Technical College.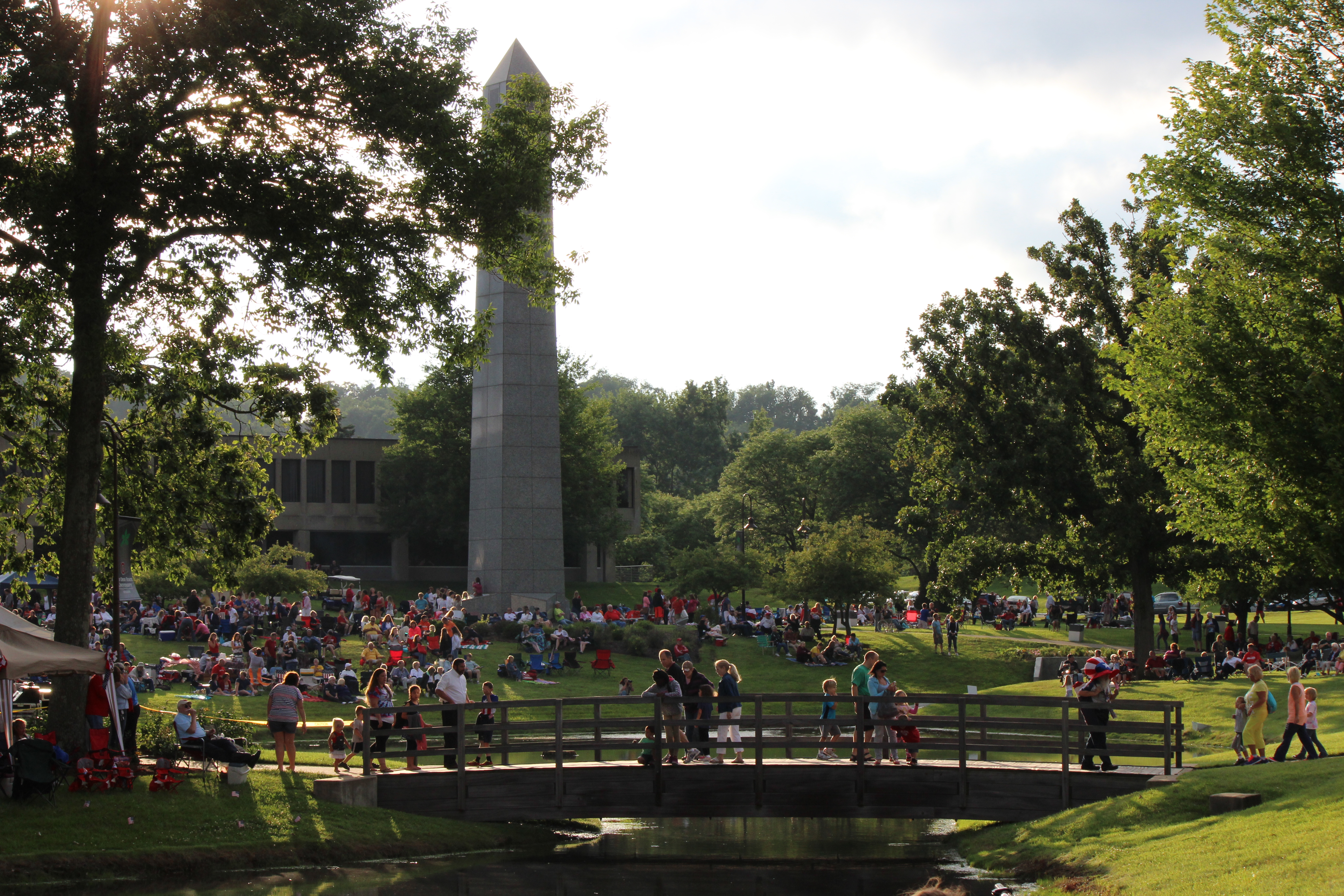 NCDF Spring Intern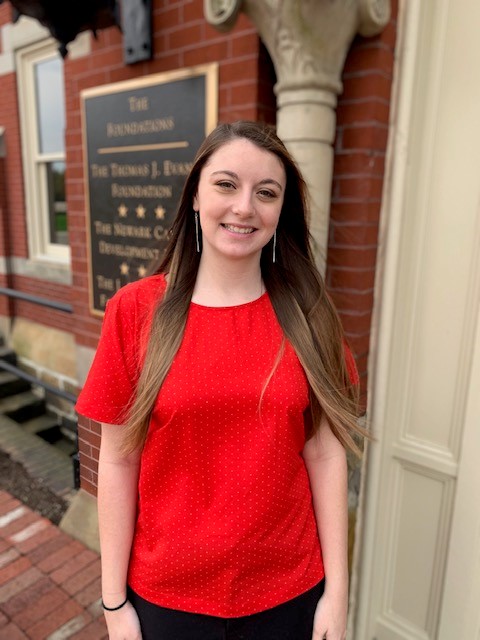 The Newark Campus Development Fund would like to acknowledge and thank Brooke Gulling, senior at The Ohio State University, for her helpful role as intern this spring.  Brooke will graduate in May with a degree in Business Administration. Her initial plan was to transition to the Columbus campus, but realized she could stay in Newark to earn her degree. Brooke graduated from Fairfield Union High School in 2015 and felt the Newark Campus was a better fit. After freshman year of commuting from Lancaster to Newark, she rented an apartment adjacent to campus. Brooke was then able to become more involved and take advantage of campus events.
In addition to a smaller campus, the business program at Ohio State at Newark is unique. Brooke and fellow students in the program use distance learning equipment for most of their business courses. This allows students on the regional campuses to video conference with professors in Columbus and students at other campuses. Students really learn how to connect with teachers and other students outside of the classroom. Attending class in this format is more interactive, as many have already watched the lectures beforehand. This also allows the professor to share more examples and answer more questions. By utilizing the distance learning equipment, Brooke will receive a Fisher College of Business education for less, but still have access to everything Fisher offers.
Learning online is really beneficial for students like Brooke, who work and attend school full-time. By working throughout college, Brooke will be able to graduate completely debt-free entirely from The Ohio State at Newark campus. This would not have been possible without the distance learning equipment or the regional business program allowing for such flexibility.
Best of luck to Brooke as she graduates and pursues a future in the world of business!
New Academic Building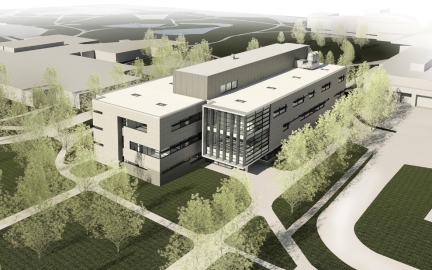 It is an exciting time at The Ohio State University at Newark and Central Ohio Technical College!  In March, plans for the construction of the John and Mary Alford Center for Science and Technology building were announced at a press conference on campus.  A public capital campaign, Building for our Future Campaign, was announced and will raise the final $4.9 million for the STEM building.  Ohio State Newark and COTC have committed $17.6 million toward the project and have already secured an additional $9.5 million in private funds.  The Newark Campus Development Fund is proud to join other local philanthropists and foundations in making a $1 million donation for this extremely worthwhile campaign that will benefit so many.  The addition of this building to campus will enable both schools to expand their course offerings, increase enrollment, and better meet the needs of the local workforce.  The building's estimated completion date is spring 2021.  For more information about the Building for our Future Campaign or how to make a gift, contact Jennifer Roberts at 740-349-8276 or jennifer@ncdfund.org.  
A New President at COTC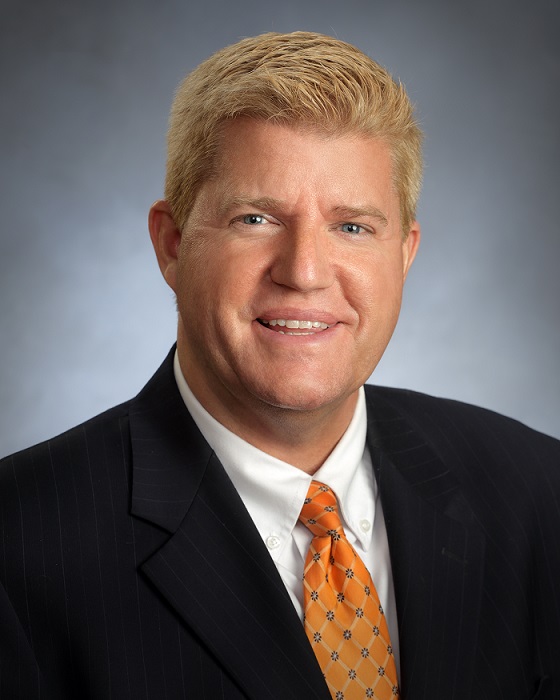 With the start of the new year, the campus of Central Ohio Technical College welcomed a new president.  John Berry, dean of students at COTC from 2000-2014, was chosen to replace retiring president, Dr. Bonnie Coe.   The Newark Campus Development Fund would like to thank Dr. Bonnie Coe for her fourteen years of exceptional leadership, and also welcome John Berry back to campus at a very exciting time!   Click Here for more information
COTC Students Travel Abroad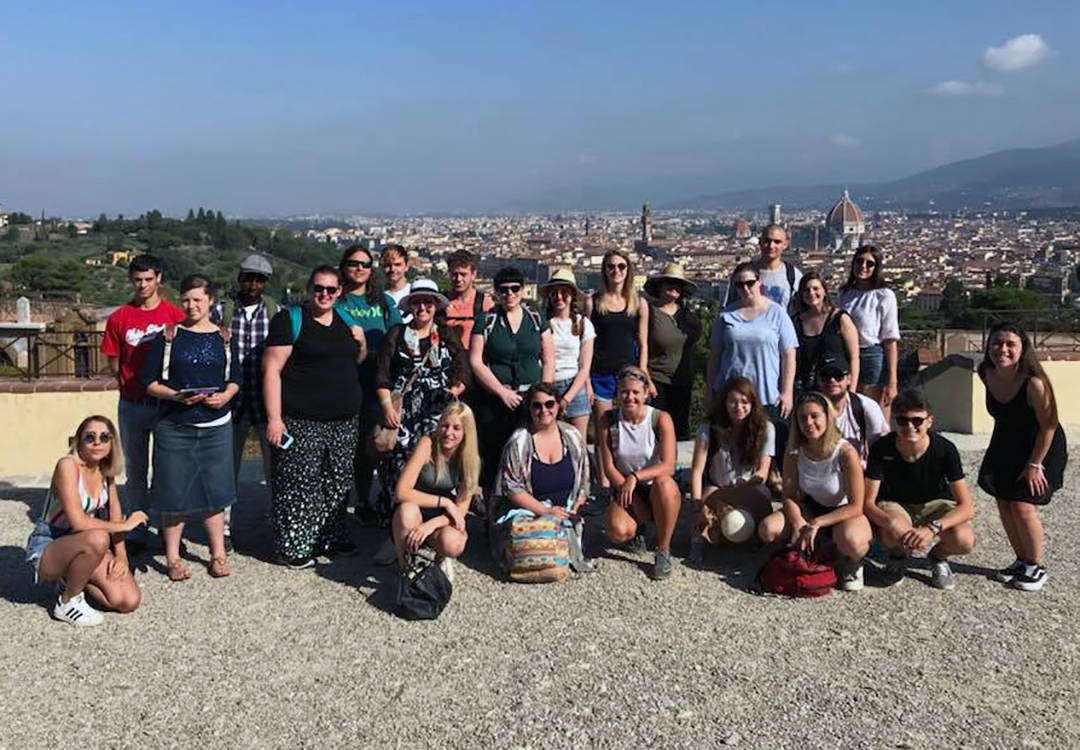 Since 2009, several Central Ohio Technical College students have been given the unique opportunity to experience Italy.  The Italian Immersion Program, funded by the generosity of J. Gilbert and Louella H. Reese, takes selected students on a two-week excursion to Reggello, Italy, where they stay with host families to experience Italian culture firsthand.  The program is a unique opportunity for students to take learning to a higher level, travelling outside of the classroom.  In addition to their tour of Italy in July 2018, COTC and the surrounding community will host youth from Reggello, in the summer of 2019.  The Italian Immersion program is the product of generous donors looking to strengthen the global experience of students at COTC.