"[The Newark campus] has helped from a practical point of view in providing educational resource that just didn't exist, and does not exist in most towns the size of Newark. It is just a tremendous asset for Newark."    - Dr. Robert Barnes, Founding President of Central Ohio Technical College and Dean of Ohio State Newark
Education & Debt
---
According to The Project on Student Debt by the Institute for College Access and Success, of 2016 Bachelor's degree recipients in Ohio, 64% graduated with debt with the average being $30,351 per borrower (The Institute For College Access and Success, 2017, ticas.org/posd/map-state-data).  
---
Education & Earnings
---
In addition to improving the lives of local students and their families, investing in education has been shown to have a transformative effect on the economic and social well-being of the community.
---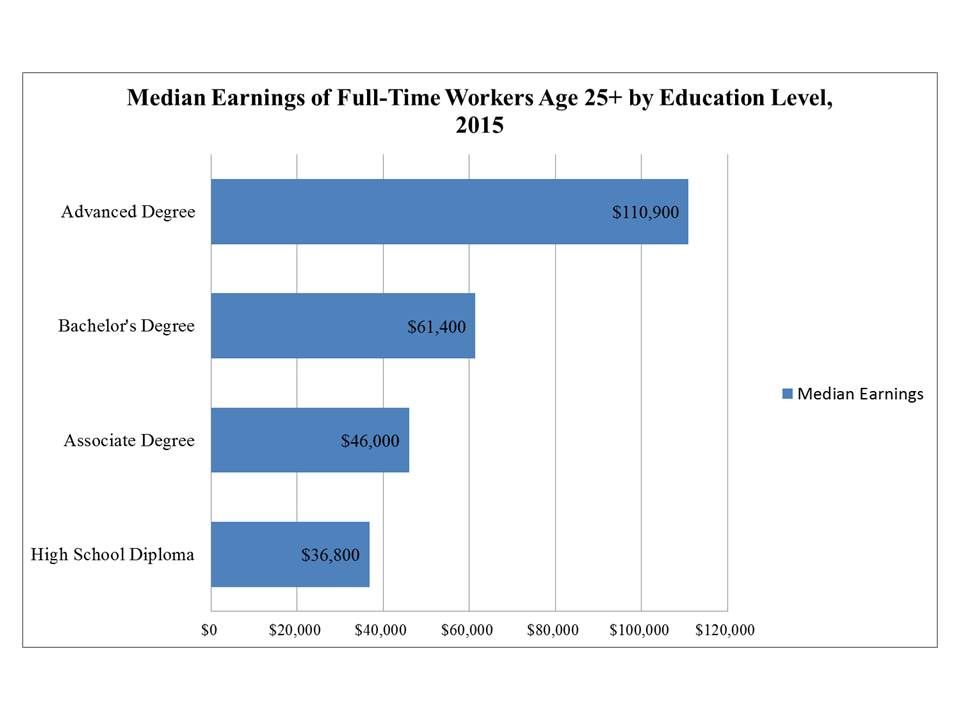 ---
Civic Involvement & Education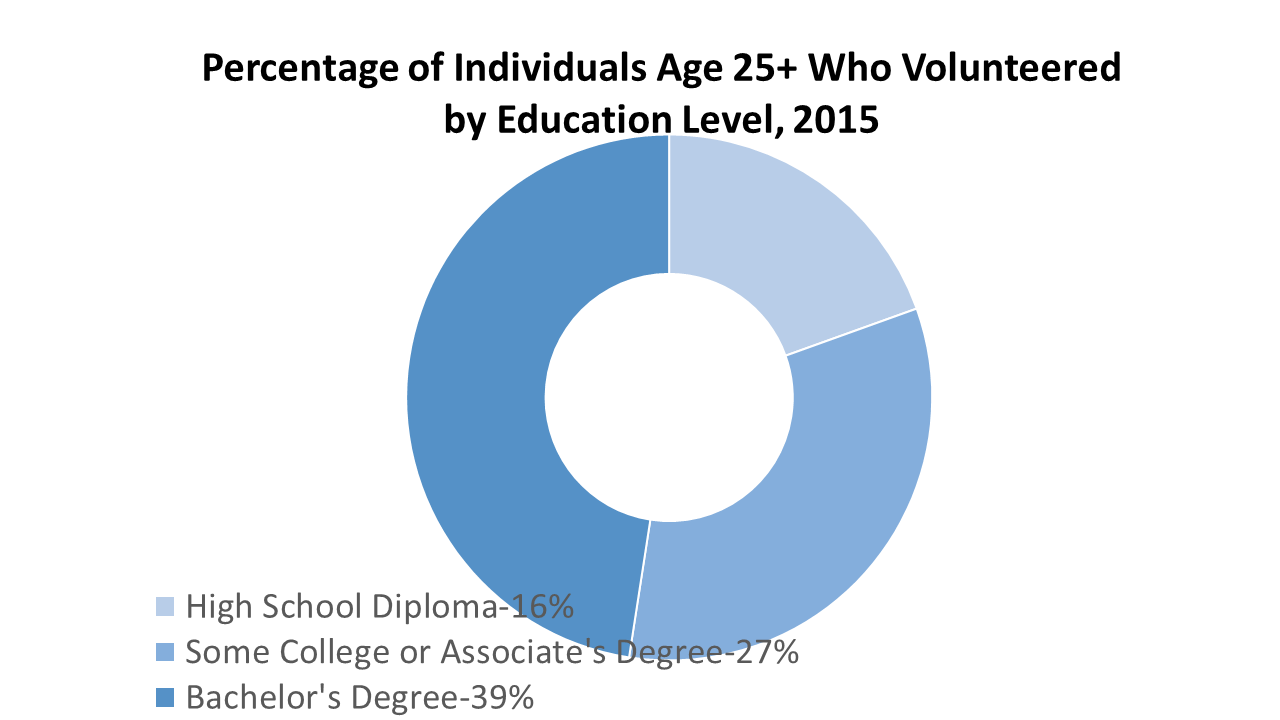 ---
Poverty & Education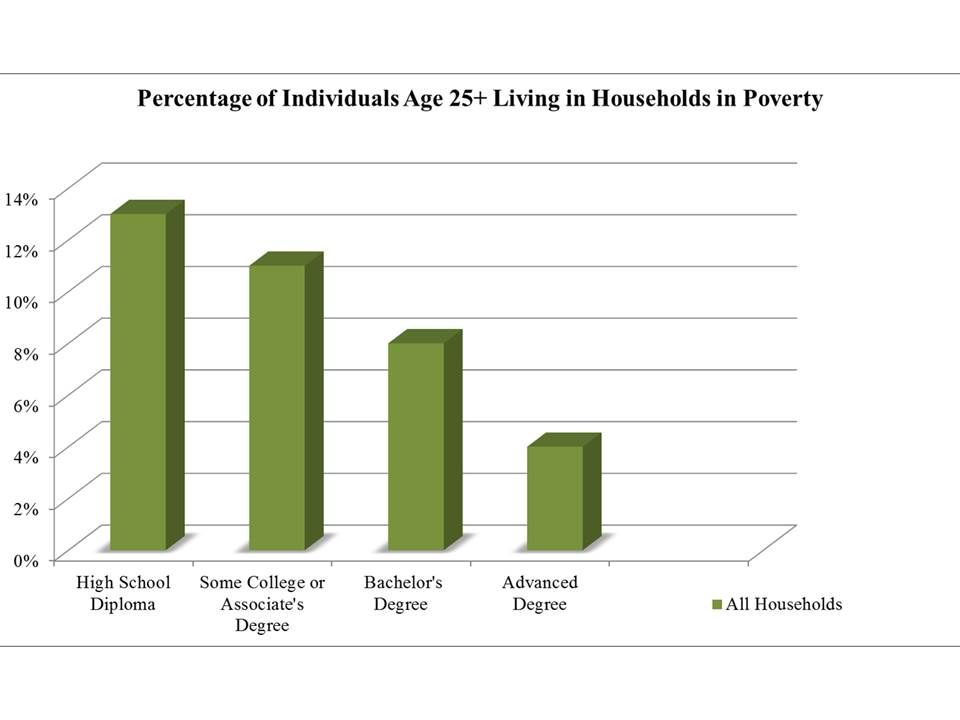 ---
Children's Living Arrangements & Education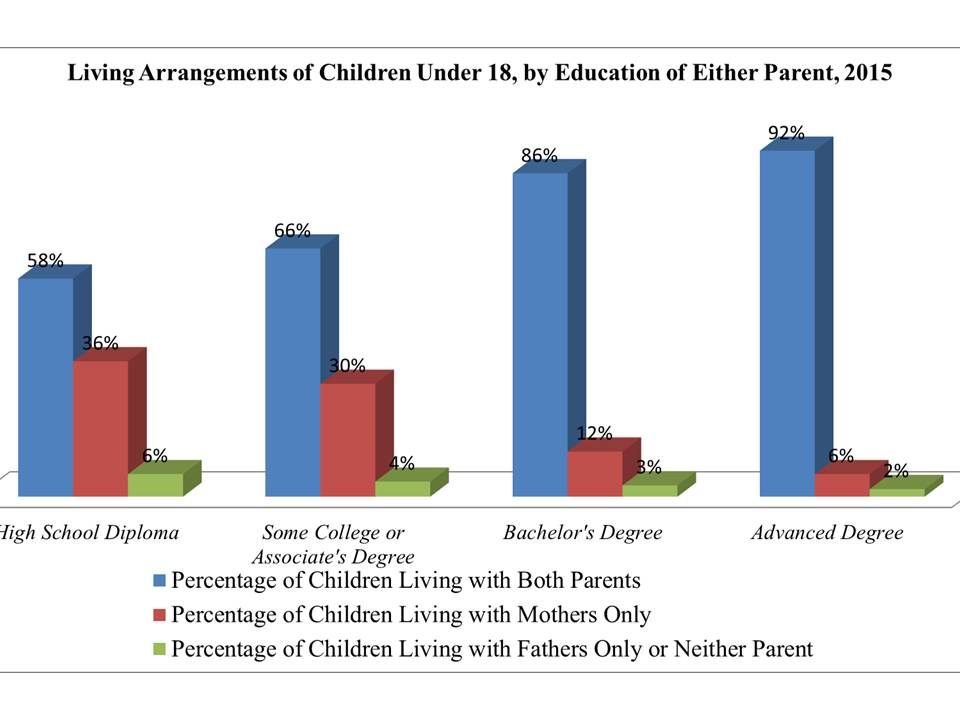 National information from U.S. Census Bureau, Income, Poverty, and Health Insurance in the United States, 2015;  U.S. Census Bureau, Current Population Survey, 2016 Annual Social and Economic Supplement; U.S.Census Beaureau, America's Families and Living Arrangements, 2015; and Bureau of Labor Statistics, Volunteering in the United States 2015, all as cited in College Board Trends in Higher Education Series, "Education Pays 2016: The Benefits of Higher Education for Individuals & Society"  By Jennifer Ma, Matea Pender, & Meredith Welch (2016).