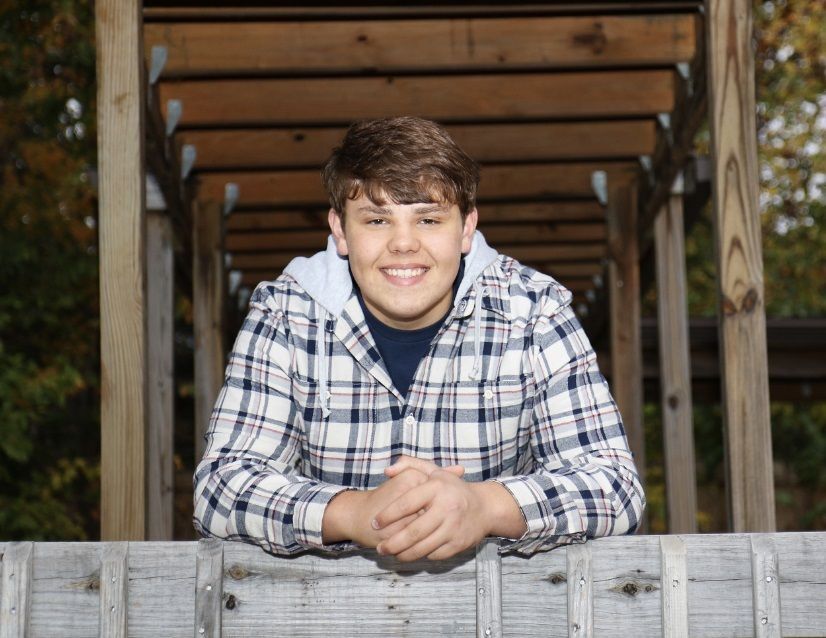 Born and raised in Pataskala and growing up next door to family and friends, Luke Swearingen has always been involved in one activity or another and has always been flanked by a great support system. Luke was a busy student at Watkins Memorial High School, including a place on the first state championship-winning Warrior Rugby team in 2021. Not completely certain what he wanted to do with his future upon graduating, Luke took his dad's advice and decided to stay local, applying to attend Ohio State Newark.
Starting at the Newark campus has been a great step for Luke as he completes his general education requirements, accomplishing that first step while taking time to think about what his future may hold. Currently, Luke is working towards a finance degree, setting himself up for a good career and strong future. He plans to be a student on the Newark campus for three years, before transferring to main campus to complete his degree.
While on the Newark campus, Luke has been working at The Ohio State University at Newark Testing Center. He credits this opportunity as a turning point, inspiring him to get more involved within the community. While at first solely a way of making money, his work at the testing center showed him that he could be more than just a student.
Luke spent this last fall coaching football at Millersport High School alongside his former coaches Jack Treinish and Rob Montagnese. "They asked if I wanted to come and coach with them and I saw it as an incredible opportunity," Luke shared. "For me it meant a lot." Luke's springs are also spent coaching the middle school rugby team within the same club where he once participated. Luke was a member of the first middle school rugby team, and now works with his former coaches Josh Miller and Matt Hayden, there as well. Maintaining connections with his support system has afforded Luke these extra opportunities to live a very full life while alongside his education at Ohio State Newark.
Luke is a recipient of The J. Gilbert and Louella H. Reese Scholarship, a scholarship established by Mr. and Mrs. Reese and held at the Newark Campus Development Fund. Over time, donors have provided a robust network of scholarships to support students attending the Newark campus, a valued resource to Luke that doesn't go unnoticed when he looks at how much others are spending attending other institutions.
"My dad always instilled in me the best thing to do is get a college degree and do it as affordably as possible," Luke said. The financial assistance granted by his scholarship is certainly helping to achieve that goal. The generosity of his scholarship donors is not lost on Luke. Quoting Coach Woody Hayes, Luke shared, "Only seldom can you pay back, but you can always pay it forward." Following that train of thought, Luke hopes to one day find himself in a position in which he can do that for others, just as his support system has done for him.