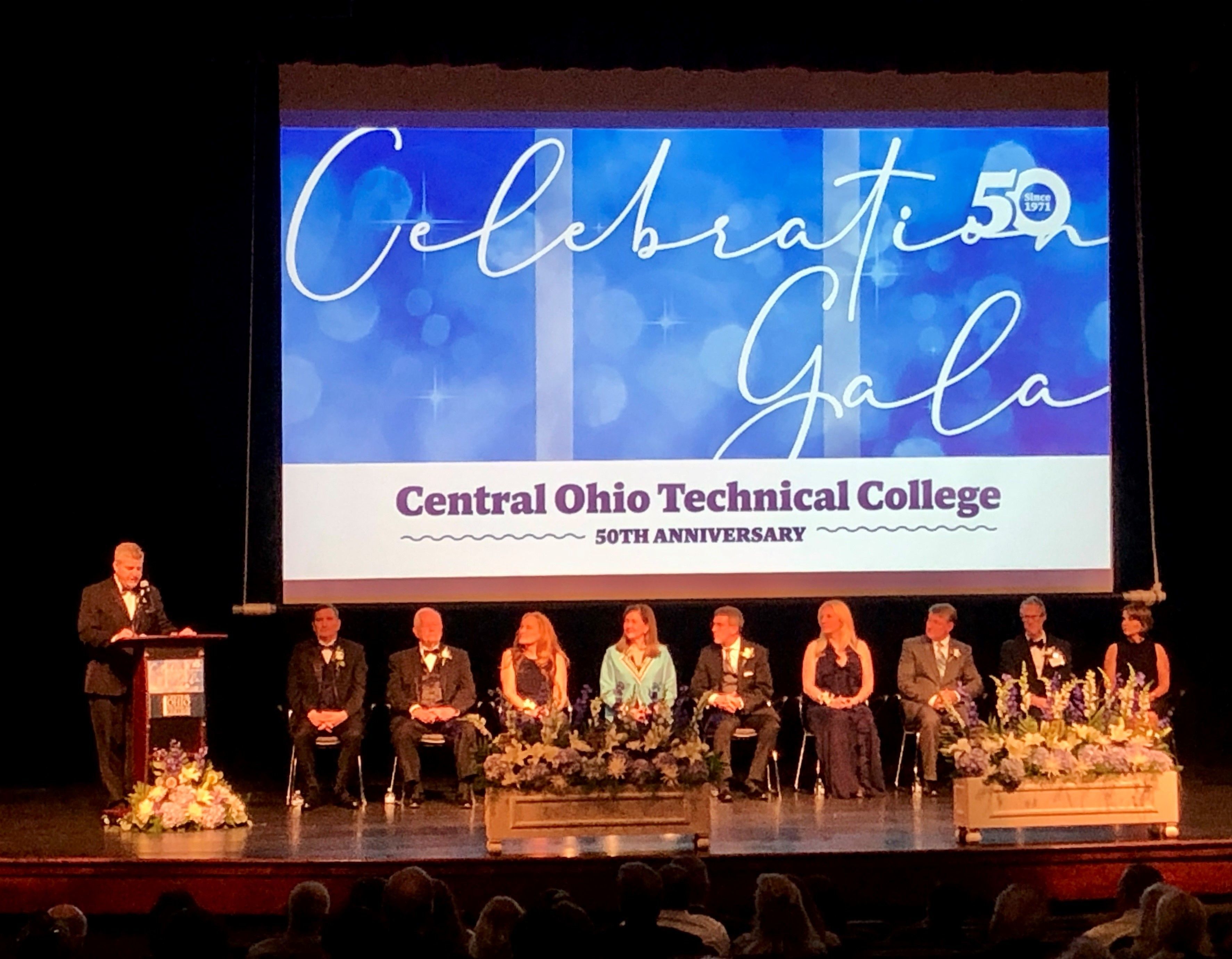 Central Ohio Technical College kicked off it's 50th anniversary celebration in July 2021 and has hosted a variety of events to mark the momentous occasion. With pride for the nearly 16,000 graduates of COTC over the years, this anniversary has provided a special opportunity to reflect on the past, celebrate the present, and redefine the future.
Alumni, campus leadership and friends of COTC gather on April 9th to attend the 50th Anniversary Celebration Gala. The lively evening at the John Gilbert Reese Center was a night of celebration, including the awarding of the Legends of Loyalty awards. Recipients included:
Maddie "Marie" Dacus
Clarissa Ann Howard
Park National Bank
Faith Phillips
Marilyn C. Troy (posthumously)
Douglas Warthen
Also in attendance and being recognized were many alumni who have excelled professionally and made a significant impact in their communities in a variety of fields since graduating from COTC. The college has released a special 50th anniversary publication highlighting 50 notable alumni. You can view the list and read about their accomplishments here.