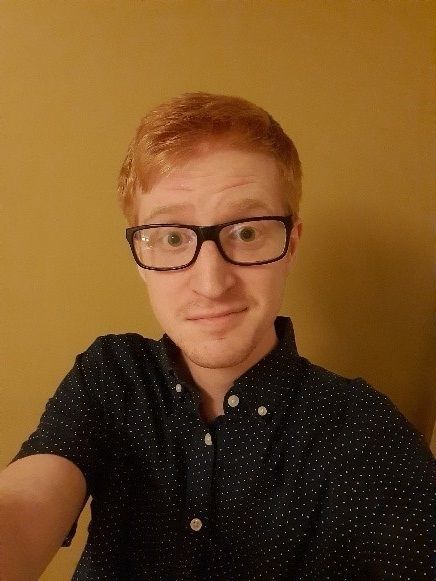 Unlike so many other people I knew coming out of high school, I had little to no idea of what my college path would look like. When I enrolled in The Ohio State University, I anticipated that I made the right decision in taking a major in electrical engineering, but when I was immersed in a calculus course and an English composition course, I realized that my talents were better with the latter option. It was English 1109 where I noticed how I was finding success without putting in as much time as my engineering courses, but this was a good development for me. It was my professor in that course and my school advisor that helped me weigh the options in switching my plan up, and it was mainly their encouragement that drove me to my decision to major in English at the end of my freshman year.
I never knew until I was a sophomore with a new major that writing was my greatest passion. It was a creative writing club on campus and assistance from more English professors that explained that there were many resources, on and off-campus, to satisfy my storytelling itch. Since switching my major, I have completed National Novel Writing Month (NaNoWriMo), which is an annual global writing challenge to write 50,000 words in a month. I have won this competition in the past two years to help fuel my ambition of being an author someday. I want to tell stories that inspire readers to write their own stories. My friends at the Newark campus cheered me on when I completed the writing challenge, and I am thankful for the academic and social environment of campus life to be so inviting.
Now, at the end of my college career, I am finishing a Bachelor of Arts in English literature and a minor in professional writing. I have used my skills in academic writing when volunteering at the Coshocton Public Library and successfully written a grant proposal for the Licking County Humane Society to award them $750 of additional funding in 2021. Although these projects seem unrelated, they are tied to my experience at Ohio State Newark in English 4150 when my professor encouraged me to help out more in my community. I would never have had the courage to switch degrees if it were not for the support of my professors, my academic advisor, and my parents. I plan to use my learned skills in writing for my professional and personal goals to help those around me and to help out in my community.
**********
Alex Clark is a professional writing intern with the Newark Campus Development Fund for the Spring 2022 semester.