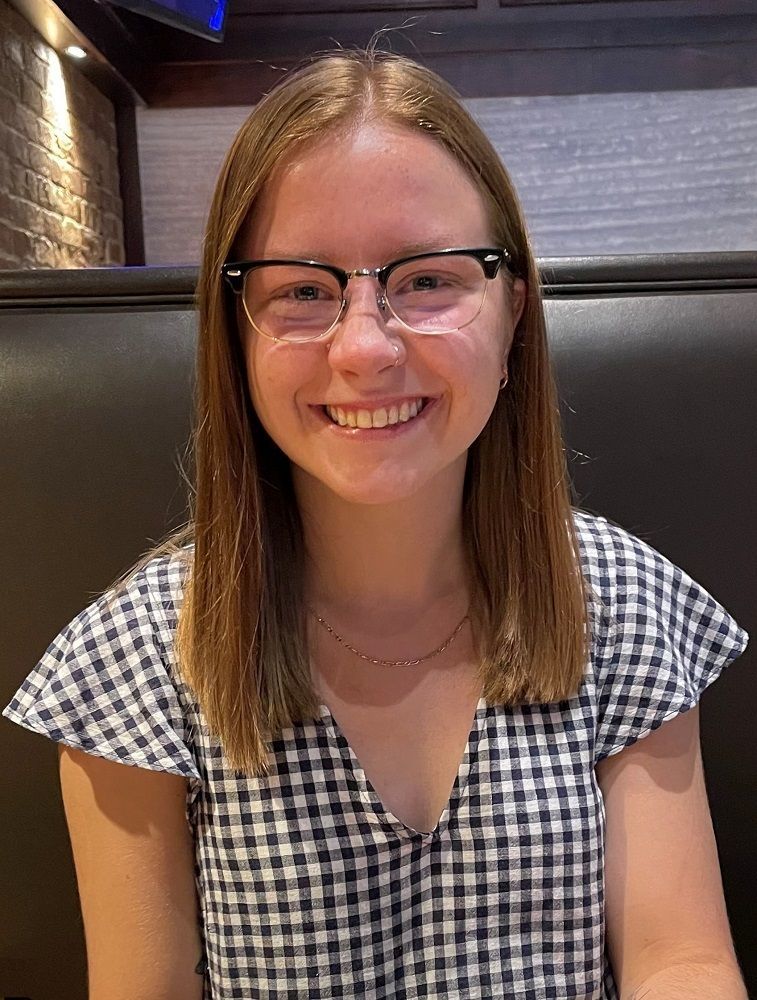 Proximity. Familiarity. Opportunity. These are all words that Caitlynne Ray could use to describe her experience as a student at The Ohio State University at Newark. A 2018 graduate of Newark High School, Caitlynne has had the convenience of furthering her education here in her hometown.
When exploring colleges, Caitlynne knew she was looking for an institution that would offer small class sizes and the opportunity for personal relationships with her professors and classmates. Knowing that she would find this experience at the Newark campus, the choice was easy for Caitlynne for another important reason—family. "I'm super family oriented and didn't want to move several hours away from them," she said.
The oldest of five and on track to be a first-generation college graduate, Caitlynne is setting a good example for her siblings. Experiencing some of these "firsts" puts her in a position to give a little advice to her sister, who recently started at Ohio University, and share in the excitement of the college-decision process for her other younger siblings.
While continuing to live at home, Caitlynne has been able to remain active in our community. You may find Caitlynne working at a local grocer, where she has been for five years. Caitlynne also has officially joined the coaching staff of the Newark High School track team after spending the past three years as a volunteer pole vault coach.
Graduating from Newark High allowed Caitlynne to participate in A Call to College, the district's college access program. Not only did the program provide helpful information that made the thought of college easy and accessible to Caitlynne, but she also received one of the program's Last Doller Grants to support her educational costs. This grant was funded by a scholarship held by the Newark Campus Development.
Caitlynne recommends the Newark campus for anyone wanting small class sizes. "You really get to know your instructors and classmates…you definitely feel heard," she shared. These unique connections helped Caitlynne determine her future desire to work with individuals with substance use disorders. Caitlynne credits an English class taught by David Ruderman, PhD as her inspiration. "I just thoroughly enjoyed his class. I like the way that he focused the class on humanizing addiction, because most people have the perspective that they are selfish and hold very negative connotations about them", she said. "He just made it so apparent that anyone can struggle with a substance abuse disorder."
Caitlynne is working to complete her bachelor's degree in social work and then sees herself pursuing a master's degree, all of which she can complete at the Newark campus. Her ultimate goal is to work with a local agency and make a difference in the community. "I never realized in high school how many people in my community have contributed to other aspects of my community. It is really interesting to see how interconnected everything is and how growing up in an area can really change the area as a whole."