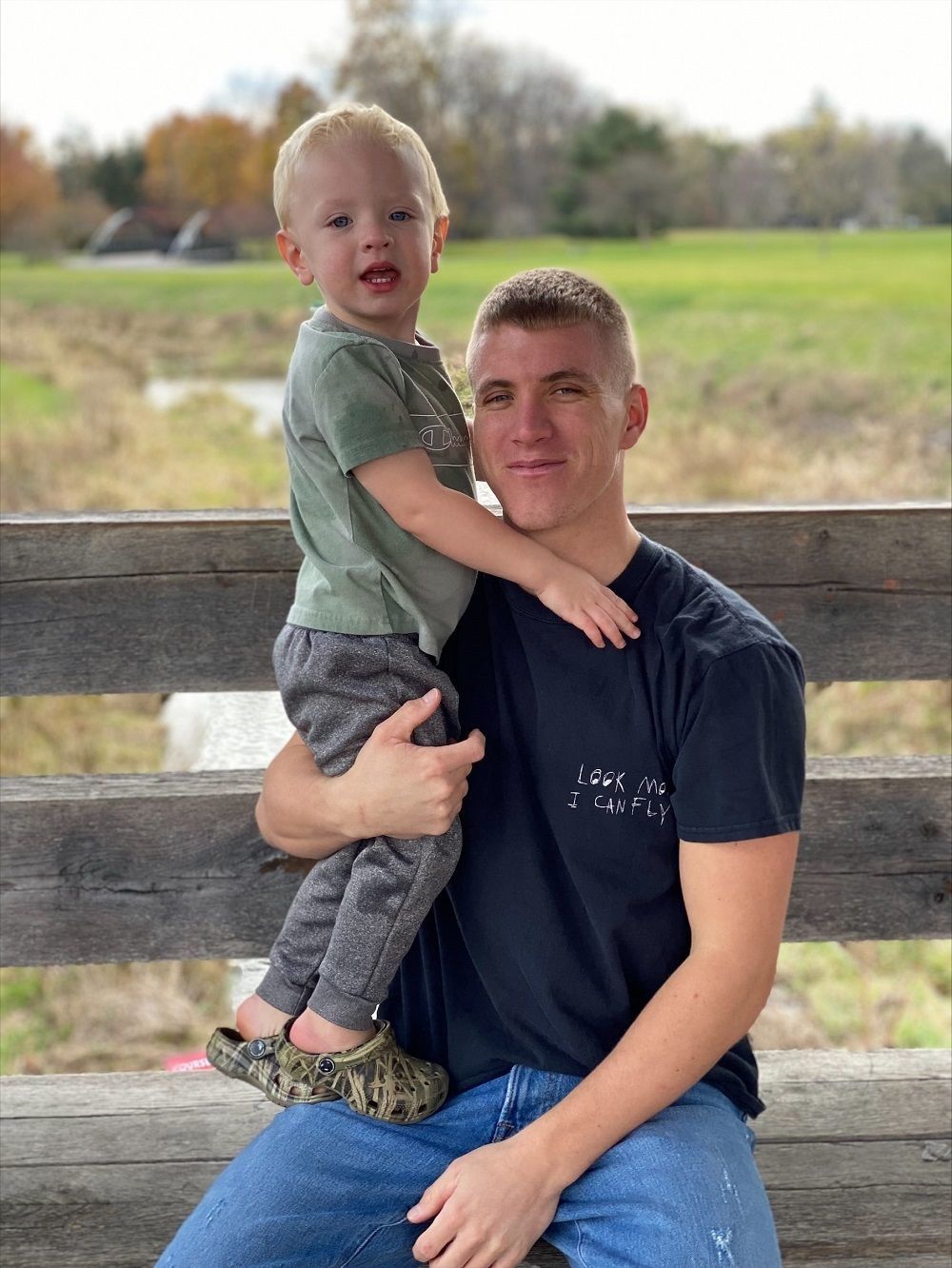 When Maxwell Williams graduated from Newark High School in 2014, he did not want to jump right into college just for the sake of it. He had been gainfully employed since turning 16 and continued on in that job after graduating high school. It was not until the birth of his son five years later that he began to consider a different path for himself.
"When we were in the hospital, we had a really good experience with the nurses [at Licking Memorial]," Maxwell said. He had a feeling that nursing might be right for him and after talking it over with his girlfriend, who was already in the COTC nursing program herself, decided to pursue it.
A Call to College, the college access program benefiting Newark City Schools graduates, was a helpful link once Maxwell decided to begin at COTC. Having stayed in touch with A Call to College staff over the years since graduating, Maxwell made one call and quickly got assistance with completing his FASFA and help securing valuable financial aid in the form of the program's Last Dollar Grant, funded by a scholarship held by the Newark Campus Development Fund.
Things have not slowed down for Maxwell these past two years. Flexibility with his job has allowed him to work full-time to continue to support his family while advancing toward graduation in May 2021. He has found value in the relationships he has established with faculty, like nursing instructor Erin Smith, AAS, MSN. "With life happening…she was someone who would work with you if something happened. She wanted everyone to do really good and she was also willing to do anything she could to help everyone do that," Maxwell recalled. "She was a standout."
Maxwell credits NCDF donors with helping him take this next step forward in his life. The financial aid he has received removes a considerable amount of stress he is dealing with from school, work and raising a two-year-old.
"They are making it so I don't have to work as much and can focus on the things I really want to focus on—my son and school," he shared. "I don't know if they realize how big of an impact that is."