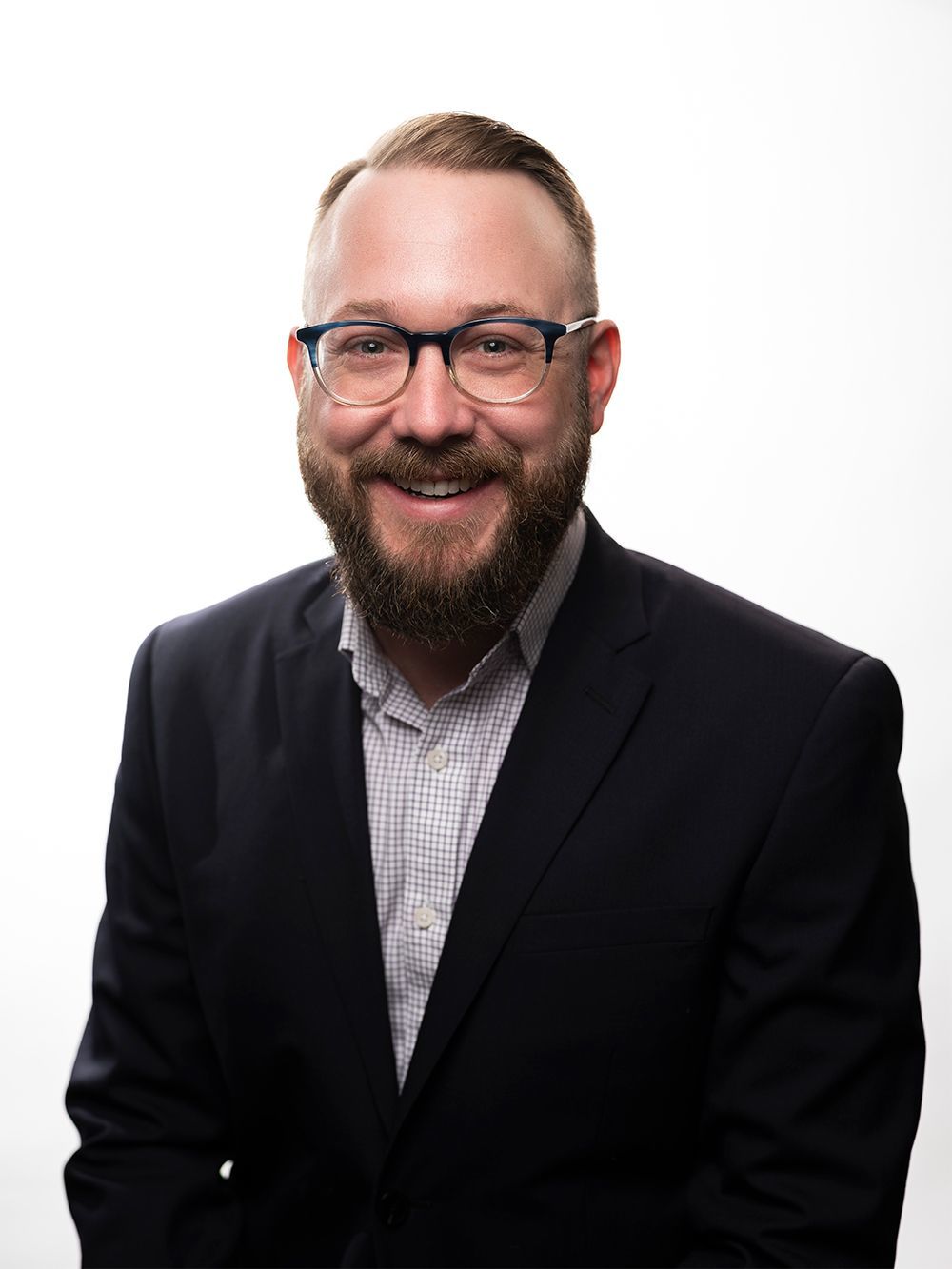 Chase Ghiloni wants his community to thrive. He has a hard time with just being in a place and not involved in the action. The excitement brought about through growth and a tireless work ethic continues to drive the Central Ohio Technical College graduate and Newark native's passion.
Born and raised by hardworking parents who they themselves grew up in Newark, Chase was the first in his family to go to college. Although, he didn't initially consider himself "college material." Upon graduating from Newark High School in 2001, Chase chose to enter the workforce, successfully advancing in the retail industry. 
Several years later and around the time Chase found himself returning to live in Newark, his brother-in-law, Kris Read, encouraged him to consider COTC. Kris had studied Digital Media and Design at COTC and thought that the program's fun, creative community would be the perfect fit for Chase.
While pursuing his associate's degree, Chase was particularly drawn to photography and video. COTC's small class size and intimate setting allowed instructor Kathleen Kinney to recognize Chase's passion and connect him with applicable real-life experiences to build his portfolio. Chase recounts working on his senior project, a video segment to assist fundraising efforts for the City of Hilliard's First Responder Park. While driving to Hilliard to interview community members, his car filled with borrowed equipment from the school, Chase remembers thinking, "I'm really doing something. This is crazy. I went from learning about this to being a part of the working world. I was doing a real thing." With the park built and dedicated on September 11, 2010, Chase can now reflect on that experience and what an impact it had on himself and the community.
Not long after graduating, Chase was asked to teach introductory design courses at the Knox campus. Although nervous about the opportunity, his former instructor and mentor had full confidence and encouraged him to pursue the new challenge. While teaching, Chase continued freelancing and eventually founded the successful Stand Alone Media House with other COTC graduates. After leading comprehensive brand launches for several community organizations, including Explore Licking County and the Canal Market District, the members of the media house eventually parted ways to pursue new endeavors. Today, Chase serves as Vice President of Marketing at First Federal Savings and continues his community involvement serving on the boards of Licking County Humane Society and Licking County Foundation and joining the ranks of the community professionals who originally inspired him to work hard on community projects.
When considering the education afforded to him at COTC, Chase states, "It is an excellent place to start, and that's as far as I went…In terms of getting a degree and starting a career, the versatility is there. You can do a lot with the degree…There are many options afterwards to go on."
That degree has happily led Chase to his current role as Vice President of Marketing at First Federal Savings. A community bank that opened its doors in 1934, Chase has found a company in which his values and view on community fully align. With a focus on people and working one on one to meet their clients' needs, he is inspired by his team at First Federal. "I see people working hard at First Federal. That work ethic is super important to me. That bleeds into community life. They work really hard on community projects as well…the thought is 'We've got to make everything better. It could always be better.'"
The excitement, progress and opportunity that Chase sees here every day recently drove he and partner, Cory, to plant roots and purchase a home in rural eastern Licking County. Chase looks to the downtown Newark revitalization as clear motivation for his devotion to community building. "When I graduated from COTC in 2010, downtown Newark was just in its very beginning phases of reconstruction and rehabilitation," Chase recalls. Prior to that, downtown was a place he seldom visited. "Once the construction started and I learned about the public-private partnerships it was fascinating to me that all these folks were investing resources back into our community. I was on board and wherever I could help, I wanted to help out." Fast forward to now, and Chase feels like he has been around for all of this latest leg of exciting revitalization.