Student Spotlights
Torah Silvera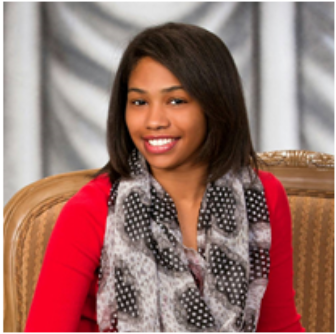 Torah Silvera found herself at a crossroads.  Faced with the difficult decision to stay in Ohio for school or move to Missouri with her family, Torah was able to continue her education at Ohio State thanks to a scholarship from the LeFevre Foundation.  As a History major and African-American Studies minor, Torah splits her time between the Columbus and Newark campuses.
She recently traveled to New Orleans for the debut of a documentary on the Mardi Gras Indians.  Initially planned as a seven-week project, the impact of the documentary became larger than expected and took multiple years to complete.  Being part French-Creole, Torah enjoyed the opportunity to participate in the project and learn about the traditions of the Mardi Gras tribe.  The documentary aired on PBS in New Orleans and the participating students presented their work at a research conference hosted by the Association for the Study of African-American Life and History.
After taking a class on immigration, Torah discovered her passion for minority issues.  She plans on becoming a college history professor so she can help raise student and community awareness.  Torah can't express enough how grateful she is to be a scholarship recipient, as it has enabled her to participate in projects that directly relate to her future aspirations.  She hopes to one day return the favor to future students and set them up for success as others have done for her.
Amanda Hite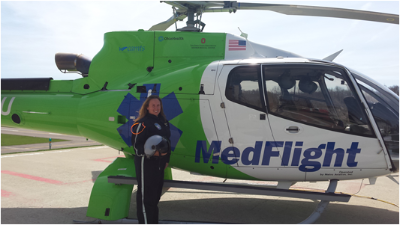 Don't ever tell Amanda Hite that you were too busy to get something done.  As a mother of four boys ranging from several months to nine years old, she works full-time as a flight paramedic and helps run her family's forty-acre farm while progressing towards her nursing degree at Central Ohio Technical College.  After graduating, Amanda will take part in a preceptorship program.  This opportunity is awarded to the top ten percent of nursing students and provides hands-on hospital training and experience.
Amanda's career of helping others started in 2001, when she earned her Paramedic certification and began working for her local fire department.  In 2006, she received her Associate's degree in EMS/Fire Science from Columbus State Community College and was also certified as a Paramedic instructor. 
For the last three years she has been working as a flight paramedic for MedFlight.  Stationed in Zanesville, Amanda works thirty-six hours each week, including a twenty-four hour shift.  She must be ready to deploy at a moment's notice during these long shifts, as the helicopter crew has just ten minutes to prepare for takeoff.  Amanda and her crew are capable of providing assistance throughout the entire state, but are tasked with flying into the unknown as they don't receive information on their assignment until they are airborne.  While some may find a twenty-four hour shift to be difficult, Amanda says the break between calls gives her more time to study than the demands of keeping track of her four boys.
Amanda's service to the community is an inspiration to all, and her educational achievements prove that being busy is no excuse.  While her official title will change from flight paramedic to nurse, the only difference is Amanda will be saving lives on the ground instead of hundreds of feet in the air.
---